In the age of digital connectivity, the power of social media advertising in Boise, Idaho is undeniable. Businesses across the globe are leveraging the potential of social media to reach their target audience, generate leads, and ultimately drive revenue growth. But the question remains, how can Boise-based businesses tap into this power to achieve unmatched success? The answer lies in partnering with a dedicated social media advertising agency.
The digital landscape is noisy and competitive, especially for CEOs, owners, and marketing directors focused on growth. Navigating through this digital world, strategizing, and cutting through the noise to achieve revenue goals can be challenging. This is where a social media advertising agency comes into play. By offering tailored strategies and comprehensive solutions for digital marketing needs, they play a vital role in the success of your brand on social media platforms.
In this article, we will delve into the world of social media advertising and shed light on how Redfox Visual, a premier social media advertising agency in Boise, Idaho, can help your brand achieve unparalleled success. From understanding the role of a social media advertising agency to exploring the cost of hiring one, we got you covered. We will also share success stories of how Redfox Visual has helped businesses thrive through strategic social media campaigns.
So, if you're a forward-thinking brand in need of digital marketing services, stay tuned as we reveal the secret to unleashing unmatched success with a Boise social media advertising agency.
Understanding the Role of a Social Media Advertising Agency
Moving forward, let's delve deeper into the world of social media advertising agencies. What exactly do they do? And why are they worth the investment for your business?
What Does a Social Media Advertising Agency Do?
A social media advertising agency operates in the bustling hub of the digital world, promoting brands, products, and services across various social media platforms. This promotion is not confined to organic posts—unpaid content that brands create and share on social platforms, akin to how individuals post on their personal accounts. It also includes paid and sponsored posts, such as boosted Facebook posts and Instagram ads, designed to reach a wider audience.
In essence, a social media advertising agency like Redfox Visual in Boise, Idaho, is tasked with creating engaging and relevant content that resonates with your target audience. They use their expertise to build authority pages that people return to often, spark user engagement through interactive polls and contests, and drive consumer interest via giveaways and promotions. Furthermore, they also link social posts back to your website or other brand content, extending the digital footprint of your business.
The agency's role doesn't end with content creation and promotion. They also strategize and plan your social media campaigns, identifying the best platforms for connecting with your audience, defining business goals, brainstorming and creating content, scheduling posts for optimal engagement, and then following through with the posting calendar.
Why is it Worth Hiring a Social Media Agency?
The core reason to hire a social media agency such as Redfox Visual is the potential for tremendous growth and expansion that it brings for your business.
Firstly, social media platforms are where consumers spend a significant chunk of their daily life. An average user spends two hours and 24 minutes per day on social media, and this number is expected to rise. By 2021, it's predicted that three billion people will be on social media globally. Thus, social media marketing gives your business access to an enormous pool of potential customers.
Secondly, a social media agency brings a wealth of expertise and creativity to the table. They're well-versed in creating content that resonates with your audience, sparking interest and driving engagement. They also have access to tools and resources that can help optimize your social media presence and ensure that you're getting the most out of your marketing efforts.
Finally, hiring a professional agency saves you time and effort. Instead of trying to navigate the complex world of social media marketing yourself or tasking it to an inexperienced team member, you can focus on what you do best—running your business—while the agency takes care of your social media presence.
In conclusion, the role of a social media advertising agency is to help businesses like yours cut through the digital noise and connect meaningfully with your target audience. This investment can lead to increased brand awareness, better customer engagement, more website traffic, and ultimately, higher sales and revenue.
The Cost of Hiring a Social Media Advertising Agency in Boise, Idaho
Embarking on a digital marketing journey requires a clear understanding of the costs involved. In this section, we'll delve into the typical costs associated with hiring a social media advertising agency in Boise, Idaho.
How Much Does a Social Media Marketing Agency Cost?
In the realm of social media marketing, costs can vary significantly depending on your specific needs, the complexity of your campaigns, and the expertise of the agency you choose to collaborate with. The average cost of social media marketing services ranges from $500 to $15,000 per month. It's important to remember that these figures are averages and the cost can swing lower or higher depending on many factors.
A primary social media campaign could cost around $700 per month, but prices can double or even triple depending on the agency and the scope of the campaign. A key aspect to remember is that the cost should be seen as an investment – one that should yield returns in the form of increased brand visibility, customer engagement, and ultimately, sales and revenue.
How Much Do Agencies Charge for Social Media Posts?
The cost for individual social media posts also varies widely. The pricing often depends on factors such as the complexity of the post, the platform it's intended for, and the level of creativity and strategy required.
On average, social media marketing packages can range from 20,000 to 40,000 per month depending on the requirements and services needed by the client. For advanced businesses with more complex needs, the prices can range between 30,000 to Rs.
Remember, the cost of social media advertising should not be viewed as an expense, but rather as an investment in your brand's digital presence and future growth. The right social media advertising agency in Boise, Idaho, such as Redfox Visual, can help you optimize your investment to ensure you're getting the most out of your social media marketing efforts.
Redfox Visual: Your Premier Social Media Advertising Agency in Boise, Idaho
In the bustling digital landscape of Boise, Idaho, one name stands out—Redfox Visual. This dynamic agency is ready to partner with you, offering an array of digital marketing services to unlock your revenue goals and propel your business forward.
Overview of Redfox Visual
Redfox Visual is a team of seasoned marketing and creative professionals, boasting expertise in web design, SEO, video production, and, crucially, social media advertising. With years of operation in Boise, Idaho, they have served numerous clients, delivering millions in revenue and achieving impressive ROI rates. They pride themselves on their client-centric approach, ensuring that their strategies align with your company's mission and revenue goals.
Services Offered by Redfox Visual
Redfox Visual offers an extensive range of services tailored to meet your specific needs. Their Google Ads experts craft campaigns that target your audience on the world's largest search engine, from keyword research to ad creation and optimization. For social media, they offer both organic social media marketing and Meta Ads to promote your brand on popular platforms like Facebook and Instagram.
In addition to social media advertising, Redfox Visual is adept at creating and managing paid social media marketing campaigns. Whether you are looking to increase brand awareness, engage with your customers, or drive traffic to your website, Redfox Visual has got you covered. They also offer additional services such as video content creation, website design, and even assistance with setting up your social media accounts.
Why Choose Redfox Visual for Your Social Media Advertising Needs
Choosing Redfox Visual as your social media advertising agency in Boise, Idaho, means choosing a partner that cares about your results as much as you do. They have consistently demonstrated their ability to deliver measurable results, helping brands increase their online presence, drive traffic to their website, and generate leads and sales.
Moreover, they are responsive and attentive, providing monthly progress reports on your accounts' performance and making strategic recommendations to ensure the maximum ROI. They can also expedite projects to meet your deadlines, highlighting their commitment to delivering exceptional service to their clients.
With Redfox Visual, you are not just hiring a service provider – you are gaining a dedicated partner invested in your brand's success. They have the expertise, the tools, and the commitment to help you navigate the digital world, strategize effectively, and cut through the noise to achieve your business goals.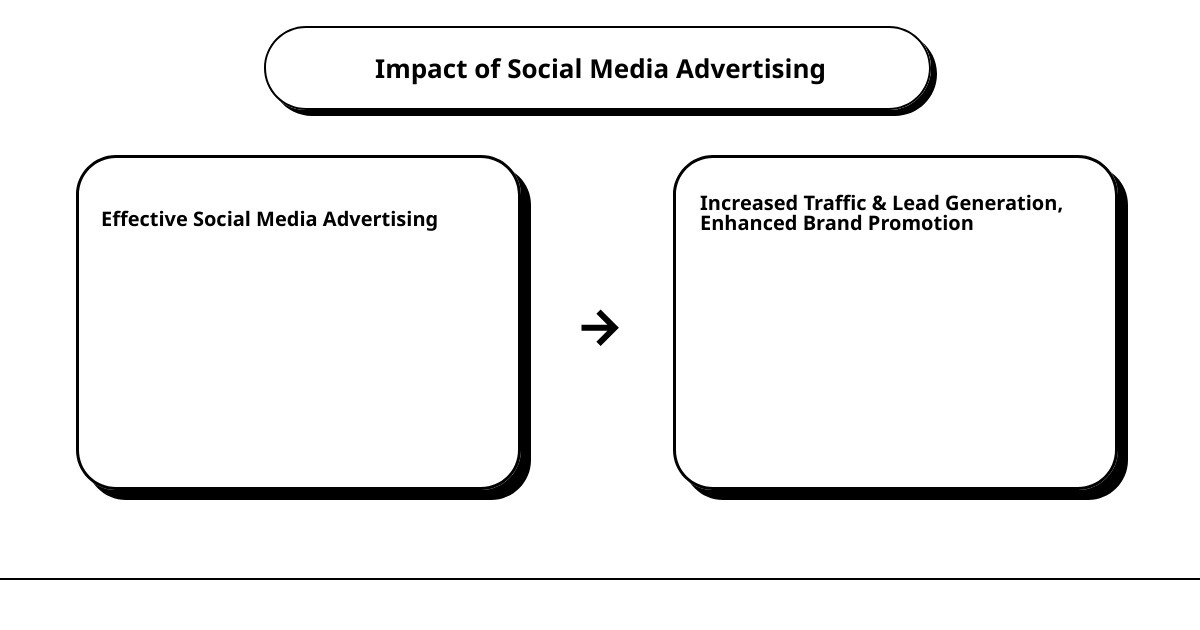 The Impact of Social Media Advertising on Your Business
Stepping into the world of digital marketing can be a daunting task, especially with the ever-evolving landscape of social media. However, with the right partner like Redfox Visual, a social media advertising agency in Boise, Idaho, the impact on your business can be transformative, propelling your brand to new heights.
How Social Media Advertising Can Drive Traffic and Generate Leads
Like a magnet, social media pulls your target audience towards you. With billions of users on platforms like Facebook, Instagram, and YouTube, your potential customers are already scrolling their social feeds and interacting with businesses. Social media advertising allows businesses to reach out to this target audience and build a strong social presence, positioning themselves as industry experts.
As a part of their services, Redfox Visual leverages this potential by using strategic techniques like hosting live videos, producing engaging content, running targeted ad campaigns, and hosting contests. All these activities contribute to generating leads, increasing sales, and boosting your conversion rate. This level of engagement helps you not only attract traffic towards your website but also nurture your prospects into becoming loyal customers.
The Role of Social Media Advertising in Brand Promotion
Your brand is like a beacon in the digital sea, and social media advertising helps make it shine brighter. Social media platforms provide the stage for your brand to showcase its unique value proposition and connect with the audience on a personal level, building healthy and long-lasting relationships.
Through social media advertising, Redfox Visual helps you create a consistent, high-quality, value-adding presence on various platforms. This consistent engagement with your audience helps build an emotional connection and positions your brand as a thought leader in your industry.
Moreover, strategic social media campaigns can help you generate buzz around your brand. When your audience starts discussing, sharing, and recommending your brand, you'll be indirectly building brand authority and increasing brand awareness.
In conclusion, the impact of social media advertising on your business is profound. It not only drives traffic and generates leads but also plays a crucial role in promoting your brand. With a partner like Redfox Visual, you can navigate this digital landscape with ease and confidence, unleashing unmatched success for your business.
Success Stories: How Redfox Visual Has Helped Businesses Thrive
Real-world results speak louder than any sales pitch, and Redfox Visual has an impressive portfolio of success stories that highlight their expertise in social media advertising. Let's delve into two case studies that demonstrate how Redfox Visual's strategic approach to social media advertising has driven growth and success for Boise businesses.
Case Study 1: Unleashing Unmatched Success with Social Media Advertising
ShadeWorks, a premium provider of patio cover solutions, partnered with Redfox Visual to overhaul their online presence and drive targeted traffic to their website. A comprehensive strategy was implemented, encompassing brand strategy, consumer research, website design, Google Ads, social media management, Facebook Ads, and SEO.
Redfox Visual's team of experts worked closely with ShadeWorks to understand their unique needs and design a customized campaign to meet their goals. The result was not just an increase in online visibility, but a significant boost in leads and sales. The client testimonials speak volumes about their satisfaction with Redfox Visual's work, with phrases like "Excellent work, on time, and on budget," and "We are so thankful for the work they've done on our website too! THANK YOU!!!!"
Case Study 2: Achieving Business Goals with Strategic Social Media Campaigns
Another success story is that of Albertsons, a prominent grocery company. They engaged Redfox Visual for a strategic ad campaign that involved audience research, concept development, creative direction, video production, and motion graphics.
Redfox Visual's team put in the hard work to expedite the project and meet the client's deadline, leading to an impactful ad campaign that resonated with the target audience and drove measurable results. Albertsons expressed their gratitude saying, "We are so grateful that Redfox Visual put in the hard work to expedite our project and meet our deadline."
These case studies underscore the power of strategic social media advertising and the unmatched value that Redfox Visual brings to the table. Whether it's a local business looking to increase brand awareness or a large corporation aiming to boost sales, Redfox Visual's customized campaigns, deep expertise, and commitment to client satisfaction make them the premier social media advertising agency in Boise, Idaho.
Conclusion: The Secret to Your Business Success with Redfox Visual
As we pull back the curtain on the world of social media advertising in Boise, Idaho, one thing remains clear: the path to your business success leads through Redfox Visual. They are more than just a social media advertising agency; they are your partner in navigating the digital world, strategizing, and cutting through the noise to achieve your revenue goals.
Redfox Visual's holistic approach to digital marketing ensures that your brand doesn't just survive—it thrives in the competitive landscape. This approach combines powerful strategies such as organic social media marketing, paid advertising, SEO, and video production to give your brand the visibility and engagement it deserves.
What sets Redfox Visual apart is their commitment to delivering measurable results. They understand that every dollar you invest in your marketing campaign needs to work for you. That's why they craft customized campaigns based on extensive consumer research and industry trends, ensuring that your ads reach your target audience with maximum ROI.
Their expertise isn't just theoretical—it's proven by the success of the brands they've worked with. From ShadeWorks' increased brand visibility to Albertsons' successful ad campaigns, Redfox Visual's wide array of successful case studies are a testament to their unrivaled proficiency in social media advertising.
But it's not just about the numbers. Redfox Visual's dedication to their clients is evident in the glowing testimonials they've received. Clients praise them for their hard work, creativity, and the exceptional results they deliver. In the words of one satisfied customer, "Redfox Visual has done a great job with our digital marketing services. We have truly appreciated all of their marketing efforts on our behalf. We are so thankful for the work they've done on our website too! THANK YOU!!!!"
In conclusion, the secret to unleashing unmatched success with a Boise social media advertising agency isn't a secret at all. It's a harmonious blend of expertise, dedication, and performance-driven strategies that Redfox Visual brings to the table. As the premier social media advertising agency in Boise, Idaho, Redfox Visual is your key to unlocking your business success in the digital world.