In the bustling digital era we live in, a business without an engaging online presence might as well be invisible. That's why it's critical to understand the power of web design in today's digital landscape. The process of designing a website involves more than just picking attractive colors and slapping up a few pages. It's about creating a seamless user experience, establishing brand consistency, and ultimately converting site visitors into customers. This is particularly true in dynamic markets like Boise, where web design services are instrumental in helping businesses stand out in the crowd.
Web design is no longer a luxury; it's a necessity. It's the virtual storefront that invites potential customers in, and the user-friendly navigation that keeps them engaged. It's the strategically placed call-to-action that guides them towards making a purchase, and the consistent branding that leaves a lasting impression. In the heart of Idaho, Boise web design services, like those offered by Redfox Visual and Thrive Web Designs, are championing this digital revolution, helping businesses transform pixels on a screen into tangible profits.
So, let's embark on this exploration of the power of web design and the role of Boise web design services in shaping the digital landscape. Because in the world of online business, your website isn't just a part of your brand—it is your brand. And it's time to make it count.
The Importance of Quality Web Design for Businesses
To say that your website is your digital storefront is an understatement—it's your brand's lifeline in the online world. The impact of a well-designed website goes beyond aesthetics; it plays a pivotal role in your business's marketing and profit generation.
The Role of Web Design in Marketing and Profit Generation
A well-designed website serves as a powerful marketing tool. According to Boise-based company Redfox Visual, a proficiently designed website leaves a positive first impression and builds trust with visitors, thereby increasing their likelihood of engaging further with your business. Just like a compelling storefront entices people to step inside, your website should do the same in the digital sphere.
Moreover, effective web design incorporates persuasive design elements that guide visitors to take desired actions, such as making a purchase or submitting a contact form. This is known as conversion optimization, and it directly contributes to your bottom line.
A top-notch web design also ensures that your brand's identity is consistently reinforced across all elements, which enhances brand recognition. Your website should not just be an extension of your brand—it should be the embodiment of your brand in the online world.
Lastly, let's not forget the critical role of responsive web design. An adaptable site ensures compatibility across different browsers and platforms, providing a seamless user experience regardless of the device used. This adaptability is crucial in our increasingly mobile-first world.
Why Cheap Website Builder Services May Not Be the Best Option
In the quest for cost savings, some businesses may be tempted to opt for cheap website builder services. However, such services often come with limitations that can hamper your website's effectiveness. These include limited customization options, a lack of unique branding, and potential SEO constraints.
Moreover, these services often lack the personalized attention and understanding of your specific business needs that a professional web design company, like those in Boise, can provide. When you hire a professional web design service, you're not just paying for a website—you're investing in a comprehensive solution that includes custom design, SEO optimization, and ongoing maintenance.
In conclusion, while the upfront cost may seem higher with a professional web design service, the long-term benefits in terms of brand visibility, customer engagement, and profit generation make it a worthwhile investment. So, when it comes to web design, don't settle for less—your business deserves the best.
Understanding the Cost of Web Design Services
How Much Should You Pay for Web Design Services?
Breaking down the costs of web design services can seem like a daunting task. However, understanding the value behind each dollar spent can illuminate the potential return on your investment. On average, a freelance web designer may charge around $75 per hour, while the cost to develop the site can range up to $180 per hour. These costs can vary based on a number of factors such as the complexity of the design, the number of pages, and the specific functionalities required. As an example, a fully custom website project at Redfox Visual tends to start around $8k, with the final cost depending on the specific needs of the business.
The key is to remember that you're not merely paying for a website; you're investing in a tool that will drive your business forward, engage your customers, and ultimately increase your profits.
Why Investing in a Professional Web Designer is Worth It
Despite the initial investment, hiring a professional web designer like Redfox Visual is a strategic move that pays off in the long run. With an expert by your side, you're not only paying for a visually appealing website but also for a site optimized for conversions and a seamless user experience.
Web design agencies understand the intricate dynamics of the digital world and use this knowledge to create a website that cuts through the noise. They take into account your business goals, target audience, and desired functionalities, ensuring your website is a reflection of your brand and a powerful marketing tool.
Furthermore, professional web designers value your input and strive to meet your expectations. They maintain regular communication throughout the design and development stages, inviting you to provide feedback, voice concerns, and suggest adjustments. This collaboration ensures that the final product aligns with your vision and serves your business effectively.
Finally, a professional web design agency assists you beyond the launch of your site. They handle the technical aspects of launching the site and provide you with the necessary training on how to update and maintain your website moving forward.
In conclusion, while the cost of professional web design services may seem high initially, the return on investment in terms of brand enhancement, customer engagement, and increased profits makes it a worthwhile expenditure. As the saying goes, "you get what you pay for," and when it comes to web design, investing in a professional service provider can be the key to unlocking your business's full digital potential.
Finding the Right Web Design Service: A Look at Boise Web Design Services
When it comes to finding the right web design service, not all firms are created equal. The quality of service, the scope of services offered, and the company's experience and reputation can greatly differ. Two standout firms in the Boise area, Redfox Visual and Thrive Web Designs, have proven their ability to deliver exceptional web design services.
Redfox Visual: A Premier Boise Web Design Company
Redfox Visual is a top-notch web design company in Boise, Idaho, that has a reputation for transforming pixels into profits. They understand the importance of not just having a website that looks great, but also delivers results. They believe in the power of unparalleled design coupled with performance-centered functionality to deliver a better website for your business, period.
Their web design process is comprehensive and client-focused, starting from an in-depth research phase to understand your business, goals, and audience. They then move on to the design phase, where the layouts for your website pages are created and your brand messaging is crafted. After the design, they build your website using standard code, ensuring that your site is online, mobile responsive, and fast. They even maintain your website in-house to ensure it always looks great and performs optimally.
The testimonies from their clients such as Amalgamated Sugar and BME Fire Trucks speak volumes about their professionalism, reliability, and the quality of their work.
Thrive Web Designs: Another Top Boise Web Design Firm
Thrive Web Designs is another exceptional Boise web design firm that prides itself on helping local and worldwide clients establish an effective online presence. With an SEO-driven foundation since 2010, their team offers professional custom website design, web programming, search engine optimization, content marketing, and logo design.
Thrive Web Designs builds trust with their clients through their dedication to customer service. They are known for their prompt response and willingness to assist in any way possible. Their long-term relationship with their clients such as Boise Art Glass and Lee Pesky Learning Center is a testament to their commitment to provide services that go beyond just the initial website design and development.
Picking the right web design service is crucial in today's digital landscape. Whether you choose to work with Redfox Visual or Thrive Web Designs, you can be assured of a partnership that will help you navigate the digital world, strategize, and cut through the noise to achieve your revenue goals.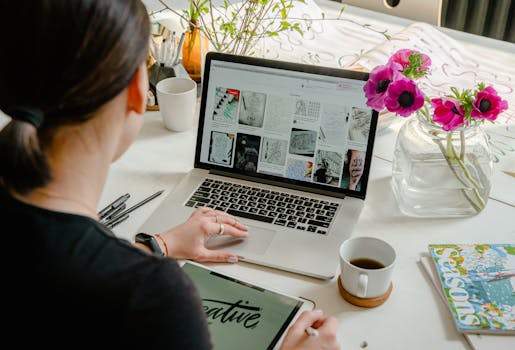 The Process of Web Design: From Research to Maintenance
The path to a successful website travels through several important phases, from the initial research and design, to the building and maintenance of the site. Each phase plays a crucial role in ensuring a website is not only visually appealing, but also functional, user-friendly, and primed for optimal search engine performance.
The Research and Design Phase: Laying the Foundation for a Successful Website
In the research and design phase, the creation of a powerful website begins. This stage involves exhaustive keyword and competitor research, planning the website hierarchy, and crafting the URL structure. A simple and logical navigation is created, often using HTML and CSS, to ensure a seamless browsing experience for users. The design phase also includes the development of an internal linking strategy and a website sitemap, forming the structure that will guide the rest of the web design process.
The Building Phase: Bringing the Design to Life
Once the blueprint is set, it's time to breathe life into the website during the building phase. This is where the magic happens, as the website starts to take form. Using a reliable website builder like WordPress, Wix, or Weebly, web designers begin to flesh out the pre-designed templates with the client's unique content. This stage involves the careful selection of color schemes, fonts, images, banners, and videos. Additionally, compelling calls-to-action (CTAs) are incorporated to guide users towards desired actions. The aim is to create a simple yet sleek design that performs extremely well and delivers an outstanding customer experience.
The Maintenance Phase: Ensuring Your Website Stays Up-to-Date and Secure
Finally, no website is ever truly 'finished'. The digital world is dynamic and constantly evolving, necessitating the ongoing maintenance of your website. This phase ensures your website stays up-to-date, secure, and continues to deliver a high-quality user experience. It involves regular updates in line with changing web standards, site loading speed optimization, resolving broken links, and routine checks for optimal performance.
Choosing a web design service that provides comprehensive maintenance, like Redfox Visual, can offer peace of mind that your website will continue to serve your brand effectively in the long run. It's not just about crafting a stunning website, but also about ensuring its longevity and continuous performance in the ever-changing digital landscape.
With this understanding of the web design process, you're now better equipped to embark on your own digital journey. Partner with a trusted Boise web design service and transform your online presence from pixels to profits.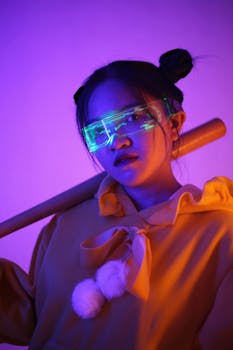 The Future of Web Design: Is It Still in Demand?
As we navigate the digital landscape, it's crucial to ask, "Is web design still in demand?" The answer is a resounding yes. Despite the rise of do-it-yourself website builders, the expertise and skills of professional web developers remain highly sought after.
The Growing Demand for Skilled Web Developers
In today's digital world, a well-designed and properly functioning website is a necessity for businesses. Your website acts as the front desk of your business, forming the initial impression for potential customers. A poorly designed website can lead to lost opportunities, while a well-designed one can convert visitors into paying customers. This highlights the importance of skilled web developers who can create aesthetically pleasing and highly functioning websites.
While it's possible to build a website using templates and drag-and-drop tools, these generic solutions often fall short in terms of unique design, functionality, and SEO optimization. There's a growing demand for web developers capable of creating custom solutions tailored to a business's specific needs, ensuring that the website not only looks good but performs well too.
The Projected Growth of the Web Development Industry
The future of web design seems promising. According to the Bureau of Labor Statistics, employment of web developers is projected to grow 8 percent from 2020 to 2030, outpacing the average for all occupations. This growth is driven by the increasing popularity of mobile devices and eCommerce.
As businesses continue to recognize the importance of a strong online presence, they will seek the expertise of professional web developers to ensure their websites are up-to-date, user-friendly, and optimized for search engines. This trend is expected to continue, with web design and development skills becoming more valuable in the marketplace.
In conclusion, web design is not just still in demand, it's a growing field with ample opportunities. Whether you're a business looking to revamp your online presence or an aspiring web developer, the future of web design holds exciting possibilities. As we move forward, partnering with a trusted web design service like those in Boise can be an investment that pays off in significant ways.
Conclusion: Making the Most of Boise Web Design Services
In an increasingly digital world, web design isn't just about having a functional site—it's about creating an engaging, user-friendly environment that effectively communicates your brand message. As we've discussed, web design is a powerful tool that can significantly impact your business's marketing efforts, profit generation, and overall growth.
Boise web design services, specifically those offered by firms like Redfox Visual and Thrive Web Designs, rise above the noise with their dedication to client success. Their comprehensive approach, from the initial research phase to ongoing website maintenance, ensures that your business will have a website that not only looks great but performs optimally too.
But it's not just about the services offered—it's about the people behind them. With their expertise, dedication, and customer service, these Boise web design firms have proven their value time and again. They understand the local business landscape and are equipped to deliver solutions tailored to meet your unique needs.
Of course, as with any investment, it's important to understand the costs associated with professional web design. While it may be tempting to opt for cheaper website builder services, remember that the longevity and success of your online presence hinge on the quality and effectiveness of your website. An investment in a professionally designed website is an investment in the future of your business.
In conclusion, making the most of Boise web design services means partnering with a firm that understands your goals, shares your vision, and has the expertise to turn that vision into a reality. It means choosing quality over shortcuts, and long-term success over quick fixes. It's about realizing the power of web design and harnessing it to drive your business forward.
The future of web design is indeed bright, and with the right partner, your business can shine in the digital landscape. As you navigate the exciting possibilities ahead, remember that the power to transform pixels into profits is in your hands. Online success begins with a great website, and a great website begins with a great web design service.