Introduction: The Importance of SEO for Your Business
In the vast digital landscape of today's business world, standing out from the crowd can feel like finding a needle in a haystack. However, there's a pivotal tool that can make all the difference for businesses of all sizes: Search Engine Optimization, or SEO. SEO is the process of making your website more visible to search engines, and consequently, to potential customers. It's a powerful strategy that can significantly increase your brand's online visibility, driving more traffic to your site and ultimately boosting your bottom line. Whether you're a small business owner in Boise, Idaho, or a multinational conglomerate, SEO is a game-changer.
SEO is an invaluable asset for businesses for a myriad of reasons. First, it drives organic traffic to your website, leading to higher visibility on search engine results. This increased visibility means more potential customers discovering your products or services. With a strong SEO strategy, your business could see higher conversion rates and, ultimately, more revenue.
But the benefits of SEO extend beyond traffic numbers. A robust SEO strategy also helps establish your brand's credibility and authority in the online world. When users consistently see your website at the top of search results, it signals that your business is trustworthy and reliable. This trust can instill confidence in potential customers, making them more likely to choose your products or services over those of your competitors.
Moreover, SEO provides an excellent return on investment compared to other marketing methods. By targeting specific keywords and optimizing your website, you can attract users who are actively searching for what you have to offer. Unlike paid advertising, the traffic driven by SEO is highly targeted and more likely to convert into leads or sales. Plus, the benefits of SEO continue to pay dividends long after you've stopped actively working on it.
In the competitive market of Boise, where the entrepreneurial spirit is vibrant and support for local businesses is strong, SEO is especially crucial. The right SEO strategies can help your business rise above the competition, attract more customers, and drive growth.
In the upcoming sections, we will dive deeper into why Redfox Visual, Boise's leading SEO company, is your ideal partner to unlock your website's potential. Stay tuned to learn more about how their comprehensive services, ethical approach, and success stories make them the best SEO service provider in Boise.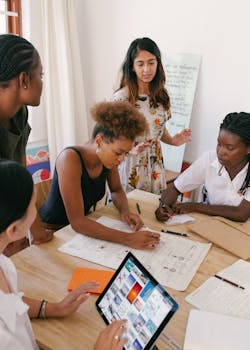 Why Choose Redfox Visual as Your Boise SEO Company
As you embark on the journey to unlock your website's potential, it is critical to choose the right partner. Redfox Visual rises above the competition with a unique combination of industry experience, skilled professionals, a focus on quality results, and a commitment to lasting partnerships.
Over a Decade of Experience in the SEO Industry
Experience is the cornerstone of successful SEO strategies. Redfox Visual brings more than a decade's worth of experience in the SEO industry to the table. They have honed their skills, perfected their strategies, and mastered the ever-changing landscape of search engine algorithms. Their extensive industry experience allows them to craft custom strategies tailored to your unique business needs and deliver the results you desire.
A Team of Seasoned Marketing and Creative Professionals
At Redfox Visual, you're not just hiring an SEO service—you're hiring a team of seasoned marketing and creative professionals. Their team brings decades' worth of SEO expertise to the table, leveraging their profound knowledge and firsthand experience to meet and exceed client expectations. With Redfox Visual, you're in safe hands that not only understand the intricate world of SEO but also how it integrates with other aspects of digital marketing.
A Focus on Quality Results at Reasonable Prices
In the realm of SEO, quality results matter. Redfox Visual prides itself on delivering meaningful, measurable results without breaking the bank. They understand that every dollar counts in your marketing budget, which is why they strive to provide high-ROI SEO campaigns that drive growth and profitability. Their goal is to help you achieve and surpass your revenue targets, fostering sustainable growth over time.
Long-lasting Partnerships and Collaborative Work
What sets Redfox Visual apart is their commitment to long-lasting partnerships and collaborative work. They believe in building relationships, not just completing transactions. Their team takes the time to listen to each client, understanding that not all business needs are the same. This approach allows them to craft a custom strategy that aligns with your business goals and drives desired results, creating a partnership that benefits both parties in the long run.
Choosing Redfox Visual as your Boise SEO Company means choosing a partner dedicated to unlocking your website's potential and driving your business growth. Their blend of experience, skill, focus on quality, and commitment to partnerships makes them the ideal choice for your SEO needs.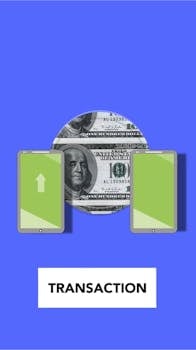 Comprehensive SEO Services Offered by Redfox Visual
Unlocking your website's potential requires a comprehensive approach to SEO. At Redfox Visual, we offer a suite of SEO services designed to increase your website's visibility, improve your search engine rankings, and drive more targeted traffic to your site.
Keyword Research and Strategy
Keyword research is the foundation of any successful SEO campaign. Our team of experts utilizes data-driven techniques to uncover targeted keywords in your market. This research helps us understand the demand for your products and services, enabling us to create content that is relevant and likely to rank well in search results.
Link Building
Building the authority of your website with backlinks is a crucial part of SEO. At Redfox Visual, we believe in building a comprehensive and diverse set of backlinks to boost the authority of your website. Our strategic link building efforts are designed to improve your website's visibility and credibility, driving more relevant and qualified traffic to your site.
Content Writing
Optimized content is critical to search engine rankings. We design, write, and integrate custom SEO content strategies that increase rankings. Our team is skilled at crafting content that is not only engaging for your audience but also optimized for search engines.
On-Page SEO
On-page SEO involves optimizing individual web pages on your website to rank higher and attract more relevant traffic in search engines. From optimizing your site's content and HTML code to making it more search engine friendly, our expert team ensures that every aspect of your on-page SEO is handled professionally.
Local SEO
Local SEO is essential for businesses that rely on a local customer base. We optimize your online presence to rank well for local search results, helping you reach and attract customers in your specific geographic location.
Technical SEO
Technical SEO involves optimizing the structure and code of your website for search. Our team has a deep understanding of schema, code, and website structures, assuring that your site is optimized for search engines.
Ecommerce SEO
If you run an online store, our ecommerce SEO services can help you improve your visibility and rankings in search results. We optimize various elements of your website, such as product pages, category pages, and blog content, to improve your online store's relevance and credibility for specific keywords.
Amazon Marketing
In addition to our comprehensive SEO services, we also offer Amazon marketing services. If you sell products on Amazon, our team can help you optimize your product listings, improve your rankings, and drive more traffic to your Amazon store.
With our comprehensive suite of SEO services, Redfox Visual is ready to help you unlock your website's potential and achieve your business goals.
The Ethical Approach of Redfox Visual to SEO
In the world of SEO, it's not just about getting results; it's about how you get them. At Redfox Visual, we take an ethical approach to SEO, focusing not just on rankings and traffic, but also on how we work with our clients and our community. Our approach includes transparent reporting, ethical transactions, and community involvement.
Transparent Reporting
In order to ensure you're always in the loop about your SEO campaign's progress, we believe in transparent reporting. SEO campaign reporting is the process of tracking and analyzing the performance of your SEO campaign over time. We collect and present data on various metrics, such as keyword rankings, traffic, and conversions, to help you understand the effectiveness of the campaign and identify areas for improvement. We provide custom SEO dashboards & PDF reports that track every aspect of SEO campaign progress, allowing you to make informed decisions about your SEO efforts.
Ethical Transactions
Our commitment to ethical transactions means we always provide fair and honest services. We don't engage in dubious practices such as black hat SEO, which can lead to penalties from search engines. Instead, we focus on sustainable, white hat SEO strategies that align with Google's guidelines. This includes emphasis on high-quality content, user experience optimization, and natural link building from high authority websites. Your website's integrity and long-term success are paramount to us.
Community Involvement
Beyond just serving our clients, Redfox Visual is committed to making a positive impact in our local Boise community. We believe that a strong community is the backbone of a successful business, and we're proud to contribute to the growth and development of Boise. Whether it's through sponsorships, volunteering, or providing services to local non-profits, we're always looking for ways to give back.
By choosing Redfox Visual as your Boise SEO company, you're not just getting a team of SEO experts; you're partnering with a company that values transparency, ethics, and community.
Success Stories: How Redfox Visual Has Helped Boise Businesses
Just as every business is unique, so too are the strategies that we at Redfox Visual create for each of our clients. But don't just take our word for it; let's delve into some of our success stories to see how we've helped businesses like yours grow and thrive.
Case Study 1
Our first Boise success story involves a renowned local retailer. They approached us with a common problem: while they had a strong offline presence, online visibility was lacking. Through a customized SEO strategy, which included a mix of local SEO, content marketing, and link building, we were able to significantly boost their online presence. Within six months, the retailer saw a 200% increase in organic traffic and a substantial boost in conversions, solidifying their position as a market leader both offline and online.
Case Study 2
Next is a prominent Idaho-based manufacturing company. Despite having a highly technical product, they struggled with articulating their value proposition online. Our challenge was to make their complex product understandable and appealing to a broad audience. We started with an SEO audit, which uncovered several technical issues impacting their search ranking. After resolving these, our team created engaging, SEO-optimized content that resonated with their target audience. The result? A 50% increase in organic traffic and a higher conversion rate, proving that even the most complex products can be made SEO-friendly and appealing.
Case Study 3
Lastly, we worked with a local restaurant chain looking to expand its reach beyond Boise. They had a loyal local following but wanted to tap into the tourist market as well. We implemented a local SEO strategy focusing on Boise and surrounding tourist hotspots. With a combination of Google My Business optimization, local keyword targeting, and strategic link building, we were able to increase their local search visibility by 300%. Today, the restaurant chain enjoys a steady stream of visitors from both the local and tourist markets.
These success stories illustrate the impact of a carefully crafted, customized SEO strategy. Each business had unique needs and goals, and by working closely with them, we were able to deliver results that exceeded their expectations. Your business could be our next success story.
Conclusion: Unlock Your Website's Potential with Redfox Visual
With the ever-evolving digital landscape, it's crucial to stay ahead of the curve. The right SEO strategy can boost your online presence, drive website traffic, and increase sales revenue. But, the key lies in choosing the right SEO partner. At Redfox Visual, we go beyond just providing SEO services. We empower brands to unlock their website's potential, helping them reach their business goals efficiently and effectively.
Why SEO is Worth the Investment
SEO isn't just a buzzword or a passing trend. It's a strategic approach to digital marketing that can drive significant results for your business. By optimizing your website for search engines, you increase your chances of being found by potential customers. In essence, SEO is a long-term investment that can boost your brand awareness, attract high-intent leads, and bolster your sales.
Why Hiring an SEO Agency Makes Sense
Navigating the intricate world of SEO can be overwhelming. Missteps can lead to search penalties, spam, and even hacking. Hiring an SEO agency like Redfox Visual not only saves you from these potential pitfalls but also ensures that your website stays safe while achieving high-ranking results. Our team of SEO experts is well-versed in all aspects of SEO, from on-page optimization and technical SEO to local SEO and eCommerce SEO.
Redfox Visual: The Best SEO Service Provider in Boise
As a leading Boise SEO company, Redfox Visual is dedicated to helping businesses thrive in the digital world. Our team of seasoned marketing and creative professionals brings a wealth of experience and expertise to the table. We don't believe in one-size-fits-all solutions. Instead, we focus on understanding your business needs and crafting a custom strategy that delivers your desired results.
At Redfox Visual, we value our relationships with our clients. We take the time to listen and understand their goals, ensuring that we align our strategies with their objectives. Our ethical approach to SEO, transparent reporting, and commitment to community involvement set us apart from other SEO agencies in Boise.
Unlock your website's potential and boost your profitability with Redfox Visual, Boise's leading SEO company. Your success is our success, and we're ready to help you achieve it.