Introduction
In the digital age, a website is your business's window to the world. It's no longer just an optional addition – it's a necessity. For small businesses, having a professionally designed website is crucial to stand out from the competition and attract new customers. In this article, we'll explore the importance of web design for small businesses, how to find affordable web design services, and how Redfox Visual can be your trusted partner in this journey. Whether you're a CEO, owner, VP, or marketing director looking to boost your brand's online presence, buckle up for a deep dive into the world of web design services for small businesses.
Understanding the Importance of Web Design for Small Businesses
In the bustling marketplace of the digital world, the website of your small business acts as its own dynamic storefront. But a storefront is more than just an attractive display of products; it's an invitation, a promise of quality, and a definition of your brand's identity. Similarly, your website isn't just a place where people learn about your products or services—it's where they interact with your brand and decide whether they can trust it. This is why effective web design is indispensable for small businesses.
The importance of good web design is multi-faceted, encompassing everything from the first impression your site makes to its user experience, search engine optimization (SEO), conversion optimization, and brand consistency.
A well-designed website can leave a lasting positive impression on visitors, building trust and encouraging them to engage with your business. It's akin to having a welcoming and visually pleasing storefront that entices people to step inside.
User experience is about creating a website that is easy to navigate, providing valuable content that ensures visitors can find the information they need quickly. Simply put, it's about creating a seamless browsing experience, similar to having a well-organized physical store where customers can effortlessly find what they're looking for.
Proper web design techniques also enhance SEO. They help search engines understand your content better, leading to higher rankings and increased organic traffic. Think of it as a digital treasure hunt, where your website is waiting to be discovered by potential customers.
Effective web design also incorporates persuasive elements that guide visitors towards desired actions, such as making a purchase or filling out a contact form. It's about leading users towards a specific goal, converting browsing visitors into paying customers.
Finally, consistent branding across all web design elements reinforces your brand's identity and increases brand recognition. Your website should be an extension of your brand, consistently reflecting its values, personality, and promise to customers.
In a nutshell, good web design for small businesses isn't just about aesthetics—it's a strategic tool for capturing attention, building trust, driving traffic, enhancing user experience, improving SEO, and ultimately, boosting conversions. As you navigate the digital world, strategizing on how to cut through the noise and achieve your revenue goals, remember that your website is a critical asset. It's your online storefront, your brand ambassador, and your salesperson all in one. And it deserves the attention of a professional web design service like Redfox Visual.
The Cost of Web Design Services for Small Businesses
Investing in a professionally designed website is a significant decision for any small business. The cost of web design services can vary greatly based on various factors, including the complexity of the site and the level of customization required. However, understanding the average costs associated with web design can help you budget your resources effectively and make informed decisions.
How Much Does a Web Designer Cost for a Small Business?
On average, web designers charge around $75 per hour. However, the total cost for a basic website designed by a professional can range between $5,000 and $10,000. This cost includes setting up, designing, building, and creating content for your site.
But why the wide range? The complexity and customization level of your website significantly impact the final cost. For instance, a simple, brochure-style website with basic functionality might fall at the lower end of the range. In contrast, a more complex website with multiple pages, advanced features, and custom design elements can push the cost towards the higher end.
This investment may seem substantial, but remember that a well-designed website can significantly enhance your online presence, improve your brand image, and potentially increase your sales and customer base.
How Much Should You Charge to Build a Website for a Client?
If you're a web designer or developer, you might wonder how much to charge your clients for building a website. On average, you can expect to charge an upfront cost of around $200 for a basic site, with an ongoing cost of approximately $50 per month for maintenance.
For more complex projects or if you offer specialized design services, you can charge a higher upfront fee, potentially around $6,000, with an ongoing cost of $1,000 per year.
Remember, these figures are just averages. The final price will depend on various factors like the complexity of the website, the number of features and images, the level of maintenance required, and your skills and experience.
However, regardless of the cost, keep in mind that a well-constructed, professional website is not just about aesthetics. It's also about functionality, user experience, and most importantly, it's a tool that can help small businesses achieve their revenue goals.
As we move forward, let's explore how to find a website designer for your small business and some of the best website platforms available for small businesses.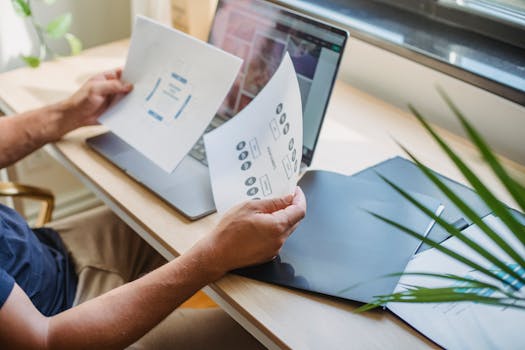 How to Find a Website Designer for Your Small Business
Navigating the digital landscape to find a reliable website designer can feel like a daunting task, especially when you're focused on growing your small business. However, the right web design partner can be an invaluable asset, helping you create a website that not only looks great but also drives your business goals. Let's explore some effective strategies for finding the perfect web design agency or freelance designer for your needs.
Using Hiring Sites to Find Freelance Web Designers
Online hiring sites such as Upwork, Freelancer, and Fiverr can be a great starting point when you're looking for freelance web designers. These platforms allow you to browse portfolios, read customer reviews, and communicate directly with freelancers before committing to a contract. However, keep in mind that while these platforms can offer cost-effective solutions, they may not provide the same level of strategic insight and ongoing support as a full-service agency.
Using Search Engines to Discover Freelance Web Designers and Agencies
Search engines like Google can be your best friend when it comes to finding a web designer or agency. Start by using specific search terms that relate to your unique needs, such as "best web design agency for small businesses" or "affordable web design services". Don't forget to take advantage of Google's review system to gain insights into the experiences of previous clients.
Using Review Sites to Find Web Design Agencies
Review sites like Clutch and Agency Spotter aggregate customer reviews for design agencies, providing an excellent resource for evaluating potential partners. These platforms offer in-depth information about each agency, including their size, location, and reviews from previous clients, helping you gather a comprehensive picture of their capabilities and track record.
Remember, the key to finding the perfect web design partner lies in understanding your business needs, setting a clear budget, and doing your homework. With careful research and a dash of patience, you'll find a web design partner that not only creates a stunning website for your small business but also helps you achieve your revenue goals.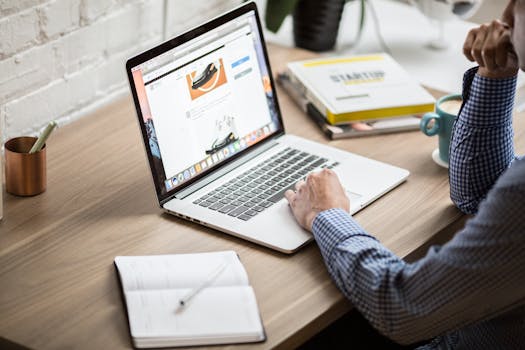 Best Website Platforms for Small Businesses
Choosing the ideal website platform for your small business can be a game-changer. Not only can it help you establish a compelling digital presence, but it can also streamline your operations and boost your revenue. Let's dive into some of the best website platforms for small businesses.
Wix: Best for Building Websites for Small Businesses
Wix stands out as one of the top choices for small businesses. Known for its exceptional ease of use and flexibility, this platform is a great fit for those with limited technical skills. Wix offers over 500 plug-and-play, mobile-friendly web design themes, making it an excellent choice for businesses that want to build a functional and visually appealing website without the need for extensive coding knowledge.
Web.com: Best for Basic Websites
If you're looking for simplicity, Web.com could be the perfect choice. This platform is particularly suited for businesses that need a basic, yet professional-looking website. Web.com offers a range of templates and easy-to-use design tools, making it a breeze to create a unique and engaging website.
GoDaddy: Best for Complete Beginners
GoDaddy, a renowned domain registrar, also offers a user-friendly website builder. It's an ideal platform for complete beginners looking to create a simple yet effective website. With its intuitive design interface and a wide variety of templates, GoDaddy makes website building a walk in the park.
Webador: Best for Customizable Small Stores
Webador is a fantastic choice for small businesses that operate online stores. This platform offers a range of customizable e-commerce features, allowing you to create a unique and engaging shopping experience for your customers. Furthermore, Webador's user-friendly interface ensures that managing your online store is stress-free and straightforward.
Pixpa: Best for Creatives
For creative businesses like photographers, designers, and artists, Pixpa is an excellent choice. This platform offers visually stunning templates and features specifically designed for showcasing portfolios and selling creative work online. With Pixpa, you can create a beautiful online presence that truly reflects your creativity.
Siter.io: Best for No-Code Website Building Solutions
For businesses looking to create a website without diving into coding, Siter.io is the way to go. This platform offers a no-code website building solution, allowing you to design a professional and functional website with ease. With its drag-and-drop interface, you can easily customize your website to suit your business's unique needs.
HubSpot: Best for No Technical Skills Needed
Finally, there's HubSpot, a robust platform ideal for businesses that want a comprehensive digital marketing solution without the technical hassle. HubSpot's easy-to-use website builder, combined with its powerful marketing, sales, and service tools, make it an all-in-one solution for small businesses looking to grow their online presence and revenue.
Each of these platforms has its unique strengths, and the best choice will depend on your business's specific needs and resources. By choosing the right platform, you can create a website that not only looks great but also serves as a powerful tool for your business growth.
Highlighting Redfox Visual: A Web Design Service for Small Businesses
For small businesses seeking a comprehensive solution for their web design needs, one name stands out – Redfox Visual. This Idaho-based agency goes beyond mere aesthetics to create websites that engage, drive traffic, and convert visitors into customers.
Redfox Visual: A Digital Marketing Agency Specializing in Web Design
Redfox Visual isn't just a web design agency; it's a full-fledged digital marketing agency specializing in web design, SEO, and video production. With a team of seasoned professionals, they've positioned themselves as the go-to agency for brands that are hell-bent on growth. From small local businesses to industry-leading brands, Redfox Visual has served a diverse clientele, delivering top-notch web design solutions that align with their clients' business objectives and growth goals.
The Unique Selling Proposition of Redfox Visual
What sets Redfox Visual apart is their customer-centric approach. They don't just create websites, they create experiences. Their web design process starts with a discovery session where they delve deep into your business's history, current marketing strategy, objectives, and brand guidelines. This allows them to understand your business better and create a website design that truly represents your brand and resonates with your target audience.
Moreover, they hold a strong focus on ROI, ensuring that their design can convert site visitors into paying customers. By combining aesthetic value, technical aspects, and a keen understanding of your business, Redfox Visual creates websites that are more than just an online extension of your company – they are a strategic tool for growth.
The Cost and Quality of Services at Redfox Visual
Redfox Visual understands the financial constraints of small businesses, and as a result, they offer their services at affordable rates without compromising on quality. They have a proven track record of delivering projects on time and within budget, earning them a reputation for their reliability and commitment to customer satisfaction.
In terms of quality, their work speaks for itself. With over 200+ clients served and millions in client revenue earned, Redfox Visual has consistently delivered high-quality web design services that drive results. Their focus on creating websites that engage, drive traffic, and convert speaks to their commitment to helping their clients succeed online.
In conclusion, if you're a small business looking for a web design service that offers affordability, quality, and a customer-centric approach, Redfox Visual is a choice worth considering. With their comprehensive digital marketing services, they can help you navigate the digital world, strategize, and cut through the noise to achieve your revenue goals.
Conclusion
In the bustling digital landscape, a well-designed website is no longer a luxury; it's a necessity for small businesses. A well-structured, visually appealing, and user-friendly website can be a game-changer, helping businesses establish a strong online presence, attract more customers, and ultimately increase revenue. However, the world of web design can seem daunting, especially for small businesses that often have to balance quality and affordability.
In this article, we've explored various aspects of web design services for small businesses, from understanding their importance to figuring out the costs and finding the right web designer. We've also highlighted popular website platforms suitable for small businesses such as Wix, GoDaddy, and HubSpot, each with its own strengths catering to different needs and skill levels.
Among the sea of web design agencies, Redfox Visual stands out as a viable option for small businesses. They offer comprehensive digital marketing services, including web design, SEO, and video production. Their unique selling proposition lies in their customer-centric approach, focusing on the specific needs and goals of their clients. They offer quality services at competitive prices, ensuring that small businesses don't have to compromise on quality due to budget constraints.
In conclusion, navigating the digital world, strategizing, and cutting through the noise to achieve revenue goals can be challenging for small businesses. However, with the right web design service like Redfox Visual, small businesses can not only survive but thrive in the digital landscape. Remember that a well-designed website is an investment that can provide significant returns in the long run. Therefore, make your decision wisely and choose a web design service that aligns with your business goals, budget, and values.