In the age of digital transformation, the importance of web design services cannot be overstated. With a vast majority of customer interactions happening online, having a well-designed website is no longer a luxury—it's a necessity. For businesses in Boise and beyond, a robust online presence can mean the difference between thriving and barely surviving. This article will delve into the world of web design services, particularly in Boise, and highlight why your business should invest in them.
In the digital landscape, your website serves as your virtual storefront. Just as a clean, well-organized physical store can entice customers to step inside, a well-designed website can draw in online visitors and build trust with them, increasing their likelihood of engaging with your business. It's the first impression many potential customers have of your brand, making it a crucial component of your overall marketing strategy.
Moreover, a user-friendly website that is easy to navigate and provides valuable content ensures that visitors can quickly find the information they need. This seamless browsing experience is about more than aesthetics—it's about satisfying your customers' needs and meeting their expectations.
But web design isn't just about looks and usability. It's also about visibility. Proper web design techniques, such as search engine optimization (SEO), help search engines understand your content better. This can lead to higher rankings, increased organic traffic, and ultimately, more leads and sales for your business. It's like optimizing your website for a digital treasure hunt, where the prize is a higher position in search engine results pages.
In addition to SEO, effective web design incorporates persuasive design elements that encourage visitors to take desired actions, such as making a purchase or submitting a contact form. This conversion optimization ties directly into your bottom line, guiding users towards specific goals that benefit your business.
Finally, consistent branding across all web design elements reinforces your brand's identity and increases brand recognition. Your website should be an extension of your brand, presenting a cohesive and engaging image to visitors.
In the following sections, we'll dive deeper into the cost and benefits of web design services, spotlighting the unique offerings of Boise-based agency Redfox Visual. Whether you're a small business owner or a marketing director for a large corporation, you'll discover valuable insights on how exceptional web design can help your business thrive in today's competitive digital landscape.
Understanding the Cost of Web Design Services
Decoding the cost of web design services might seem like a puzzle. With varying prices in the market, it's crucial to understand how the price tag is determined. Let's dive into the details.
How Much Does it Cost to Pay Someone to Design a Website?
The cost of web design services can range from an hourly rate or a fixed project cost, depending on the complexity of the project and the level of expertise of the designer. A reasonably skilled freelance web designer can charge about $75 per hour. However, these numbers can fluctuate. According to CSS-Tricks, the cost to design a website can be between $30 to $80 per hour, while the actual development of the website can cost between $100 to $180 per hour.
It's essential to keep in mind that these are ballpark figures. The final cost can vary based on the complexity of the website's design, the number of pages, and the specific features you require.
Should You Pay for a Web Designer?
The decision to hire a professional web designer depends on several factors, such as your budget, the complexity of the project, and your willingness to handle the design and technical aspects yourself.
Consider hiring a web designer if you have a sizable budget to spend on your site, you're willing to wait at least a few weeks for the final product, and you don't want to deal with any design or technical aspects yourself. A professional web designer brings expertise in user interface design, ensuring your site is intuitive and easy for visitors to navigate.
The Average Cost of Hiring a Web Development Agency
When it comes to hiring a web development agency, the average cost on Clutch ranges between $25–$49 per hour. However, the rate a web development team charges often depends on several factors, including the team composition and location.
For example, the average cost of hiring a web design agency like Redfox Visual can range anywhere from around $1,000 – $10,000 for a basic website. The price could increase for more complex websites with a high level of customization.
In conclusion, understanding the cost of web design services can be complex due to the multitude of variables involved. It's crucial to assess your specific needs, budget, and the value that a professionally designed website can bring to your business before making a decision.
What Do Web Design Services Do?
In the bustling digital landscape, web design services play a critical role in shaping your online presence. But what exactly do these services entail?
The Role of a Website Designer
Website designers are the artists of the digital world, tasked with crafting visually appealing, user-friendly sites that reflect your brand's identity. They don't just throw together a few pretty pictures and catchy phrases. Using sophisticated design programs, designers create a consistent visual narrative that represents your brand. They focus on user interface (UI) design, prioritizing the creation of an intuitive and seamless browsing experience.
More than just artists, website designers are also strategists. They use their design skills to guide users towards specific goals – whether that's making a purchase, filling out a form, or simply spending more time exploring your site.
The Impact of Good Web Design on Business Success
An excellent website design isn't just a luxury; it's a necessary investment for any business hoping to thrive in today's digital market. A well-crafted website leaves a lasting positive impression, increasing the likelihood of visitors engaging with your business. Think of it as a virtual storefront enticing people to step inside and explore.
Good web design also enhances user experience by making information easily accessible and the site itself a breeze to navigate. This is crucial in an age of short attention spans and high expectations. If visitors can't find what they need quickly, they'll likely move on to a competitor's site.
Furthermore, professional web design can boost your search engine rankings. Proper design techniques make your content more understandable to search engines, which can lead to higher rankings and increased organic traffic. It's like optimizing your online storefront for a digital treasure hunt.
Finally, effective website design incorporates persuasive design elements to encourage visitors to take desired actions, such as making a purchase or submitting a contact form. This direct impact on conversion rates can significantly boost your bottom line.
In essence, investing in professional web design services is investing in your business's success. In the next section, we'll zoom in on the vibrant web design scene in Boise, Idaho, and explore why companies like Redfox Visual are leading the way in this field.
Spotlight on Boise Web Design Services
Boise, the vibrant capital city of Idaho, is not just famous for its potatoes. It's rapidly emerging as a hub for top-notch web design services. The city is home to several reputable web design companies, each bringing a unique blend of creativity, technical prowess, and business acumen to the table.
Overview of Web Design Services in Boise
Boise's digital landscape boasts a varied mix of web design firms catering to different needs. From small business-oriented companies like Surge Web Design offering affordable yet competitive services, to comprehensive marketing firms like Thrive Web Designs, providing a wide array of services, including custom web development, SEO, and content marketing.
These companies not only design visually appealing websites but also ensure they're SEO-friendly, responsive, and user-friendly, leading to improved online visibility and customer engagement.
The Unique Selling Proposition of Boise Web Design Companies
Boise web design companies are distinguished by their dedication to customer service and their commitment to delivering results. Client testimonials for companies like Thrive Web Designs highlight their ability to exceed customer expectations, with many clients praising their responsiveness, professionalism, and the quality of their work.
But it doesn't stop at creating a beautiful website. These companies are also proactive in helping clients establish a robust online presence. For instance, they assist with critical aspects such as search engine optimization, website maintenance, and content marketing.
Another standout feature of Boise web design services is the value they place on building long-term relationships with their clients. This is evident from their commitment to providing ongoing support and maintenance long after a website is completed.
Finally, Boise web design companies are not just limited to serving local businesses. Many of them, like Thrive Web Designs and Surge Web Design, have a national footprint, servicing clients all over the United States.
In the end, it's clear that Boise web design companies offer more than just eye-catching website designs. They provide comprehensive solutions that enable businesses to thrive in today's digital landscape. In the following section, we'll take a closer look at one such company that's making waves in the Boise web design scene – Redfox Visual.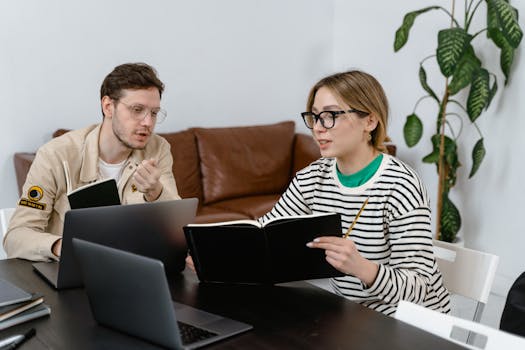 Deep Dive into Redfox Visual: A Leading Boise Web Design Company
Welcome to the world of Redfox Visual, a powerhouse in Boise's web design industry. This company has made a mark by creating exceptional websites that not only look great but also deliver results.
Redfox Visual: Who They Are and What They Do
Founded on the ethos of caring about client results, Redfox Visual is a team of passionate web designers, SEO specialists, and video experts based in Boise, Idaho. They offer a full suite of digital marketing services, including web design, SEO, and video production. Their client base is a testament to the quality of their work, with brands like Amalgamated Sugar, BME Fire Trucks, and ShadeWorks among their portfolio.
The Redfox Visual Approach to Web Design
Redfox Visual takes a client-centric approach to web design. They engage in detailed research, delving deep into a business's goals, audience expectations, and the role the website plays in all of it. Then they design the website layouts, craft messaging, and connect the brand to the user experience. The resulting designs are translated into functional websites built on WordPress, ensuring they are online, mobile-responsive, and fast.
But Redfox Visual doesn't stop there. They also provide in-house maintenance to ensure that the website continues to look great and perform optimally. It's this end-to-end client experience that sets Redfox Visual apart, resulting in stunning websites ready to convert.
Client Testimonials and Reviews for Redfox Visual
But don't just take our word for it. Redfox Visual's clients are their biggest advocates. Amalgamated Sugar praised the company for delivering a beautiful website design exactly as per their vision, on time, and within budget. BME Fire Trucks commended Redfox Visual for their impressive work on both their photos and website design. ShadeWorks, too, appreciated Redfox Visual's digital marketing services and the work they did on their website.
In summary, the glowing testimonials speak volumes about the quality of work and dedication Redfox Visual brings to the table when offering their web design services.
As we dive deeper into the value of investing in quality web design services, it's important to remember that companies like Redfox Visual offer more than just web design. They provide a comprehensive solution that can help businesses navigate, strategize, and cut through the digital noise.
The Value of Investing in Quality Web Design Services
In the rapidly evolving digital landscape, businesses often find themselves at a crossroads when deciding on the best approach to online visibility. While cheap website builder services may seem appealing at first, they often fall short in the long-run. Let's explore why these services may not be the best option and how professional web design services can offer long-term benefits.
Why Cheap Website Builder Services May Not Be the Best Option
Your website is not just a digital address; it's an extension of your brand. While cheap website builders like Weebly, Zyro, or Square Online can seem like a quick and easy solution, they often come with severe limitations. These platforms typically offer limited features, lack support for eCommerce functionality, and can inhibit your website's reach with restrictions on tracking codes and Google Analytics. In essence, you might end up with a generic website void of personality and unique appeal.
Moreover, moving your website from these platforms to another one can be a time-consuming and technically challenging process. In fact, many businesses end up hiring consultants to handle this process, adding to the overall cost. And, if the website builder goes out of business, all your investment in website development, SEO, and branding can go down the drain.
The Long-Term Benefits of Investing in Professional Web Design Services
Investing in professional web design services, like those offered by Redfox Visual, can provide a myriad of long-term benefits. A professionally designed website can help your business stand out in a crowded digital space. It allows for customization that reflects your brand's personality, creating a unique visitor experience.
Not only do professional web designers provide visually appealing designs, but they also ensure your website is optimized for search engines. They understand the intricacies of SEO and incorporate best practices into the design, improving your website's visibility and ranking in search results.
A professional web design service will also provide you with robust eCommerce solutions, enabling you to manage your products online effectively. Moreover, they provide ongoing technical support, saving you from potential technical glitches and ensuring your website runs smoothly.
In essence, investing in professional web design services is not just about having a website. It's about building an online presence that truly represents your brand, connects with your target audience, and drives business growth. So, as a forward-thinking brand focused on growth, it's worth considering the long-term value and benefits of professional web design services over cheaper, less effective alternatives.
Conclusion: Choosing the Right Web Design Service in Boise
In the grand digital chessboard of business growth, the right web design service is your queen – a powerful piece that can significantly influence the outcome of the game. As a savvy CEO, owner, VP, or marketing director in Boise, your challenge is to find and leverage the prowess of this queen, the right web design service.
Boise boasts a variety of web design companies, each with its unique strengths, specialties, and creative flair. However, amid this variety, Redfox Visual stands out with its comprehensive and strategic approach to web design. Their focus on creating a visually engaging, user-friendly, and SEO-optimized website sets them apart as a leading player in the Boise web design scene.
Remember, your choice is more than just about creating a visually-pleasing website. It's about choosing a partner who understands your business goals, values your input, and is dedicated to helping your brand cut through the digital noise to achieve your revenue goals.
With Redfox Visual, you get more than just a website. You get a strategic digital platform designed to connect, engage, and convert your target audience. Plus, you get a team of professionals who are not just experts in their field but are also committed to your success.
Client testimonials and reviews attest to Redfox Visual's professionalism, reliability, and unwavering commitment to customer satisfaction. They speak of a team that goes above and beyond to meet project deadlines, deliver high-quality work, and provide exceptional customer service.
So, as you navigate the digital world and strategize for your brand's growth, consider the value of investing in quality web design services. Understand that the cost of professional web design services is not an expense but an investment – an investment in your brand's online presence, credibility, and overall business success.
Choosing the right web design service in Boise is about understanding your business needs, aligning these with the expertise of the web design company, and making a decision that supports your long-term growth. So, take the time to evaluate your options, ask the right questions, and make a choice that best fits your brand.
In conclusion, remember that in the digital landscape, your website is more than just a business card. It's a powerful tool for business growth, and the right web design service is your key to unlocking its full potential. Choose wisely. Choose Redfox Visual.