In the rapidly evolving digital landscape, the importance of having a well-structured and visually appealing website cannot be overstated. As Bill Gates once said, "If your business is not on the internet, then it will be soon out of business." Now more than ever, businesses need to establish a strong online presence to stay competitive and connect with their target audience. This is where web design comes into play – a critical component in shaping a business's online identity. It's not just about creating an aesthetically pleasing website. It's about creating an online experience that resonates with the visitors, builds trust, and ultimately drives conversions.
Web design is a multifaceted discipline that encompasses various aspects, including webpage layout, content production, and graphic design. However, at its core, it's about ensuring a seamless user experience. Whether it's making sure that the website is responsive and adapts to different browsers and platforms, or it's about ensuring the website's color scheme is visually appealing and aligns with the brand's identity, every single element plays a crucial role in the overall user experience.
The rising demand for web design services in Boise, Idaho, is a testament to the critical role web design plays in today's digital age. Boise's web design companies are revolutionizing online presence by providing businesses with cutting-edge, user-friendly, and SEO-optimized websites that not only look great but also perform exceptionally well.
In the upcoming sections, we will delve deeper into the growing digital economy in Boise, understand why local businesses are investing in web design, and spotlight some of the top web design companies in Boise, Idaho. So, if you're a business based in Boise looking to enhance your online presence or a budding web designer seeking inspiration, this is an article you wouldn't want to miss.
The Rising Demand for Web Design Services in Boise, Idaho
Just as a blooming tree in springtime attracts the birds, so too does Boise's thriving digital economy draw in businesses seeking to make their mark in the digital realm. As more and more businesses move online, the demand for professional and impactful web design services in Boise, Idaho continues to escalate.
The Growing Digital Economy in Boise
Boise, the capital city of Idaho, is witnessing an unprecedented surge in its digital economy. With over five billion people globally having access to the internet, and more than 4.65 billion actively using social media, the online market potential is considerable. From everyday products to niche services, consumers are increasingly turning to online platforms for their needs. This shift in consumer behavior is compelling businesses, both local and worldwide, to establish a solid online presence.
For Boise businesses, this means investing in web design and digital marketing strategies to capture the attention of this growing online audience. As a result, the demand for competent and creative web design companies in Boise is on the rise.
Why Boise Businesses are Investing in Web Design
In today's digital age, a company's website often serves as the first point of contact with potential customers. A well-designed, user-friendly website not only creates a positive initial impression but also plays a crucial role in customer retention and conversion. As Redfox Visual rightly points out, "Online marketing is no longer an option. It's a necessity."
Boise businesses recognize the importance of a compelling online presence as part of their digital marketing strategy. A visually appealing and SEO-optimized website is a powerful tool that can drive traffic, increase customer engagement, and ultimately, boost sales. Hence, Boise businesses are investing in web design services to cultivate an online presence that not only looks great but delivers tangible results.
Moreover, the ongoing support and maintenance provided by web design companies ensure that the website continues to serve its purpose effectively, adapting to the ever-evolving digital landscape. This commitment to long-term success is another reason why Boise businesses are investing in professional web design services.
In the next section, we'll delve into understanding the cost associated with web design services and why it's a worthy investment for businesses.
Understanding the Cost of Web Design Services
In the digital age, a well-designed website can greatly influence a business's success. However, quality web design comes at a cost. To grasp the value that web design services bring, it's critical to understand their associated costs and why these services are worth the investment.
The Average Cost of Web Design Services in Boise
The cost of web design services can vary greatly, depending on the scope of the project and the expertise of the web design firm. According to Website Builder Expert, a web designer's fees can range from $30 to $80 per hour, while the actual development of the website could cost between $100 to $180 per hour.
Redfox Visual, a leading agency in Boise, offers fully custom website projects starting around $8k. The total cost, however, depends heavily on factors like functionality, design elements, and the number of pages. While these figures may seem significant, it's essential to look beyond the initial cost and consider the long-term value that a professionally designed website can offer.
Why Quality Web Design is Worth the Investment
Investing in quality web design services is not just about creating a visually appealing website; it's about building an effective online presence that can drive business growth.
A well-designed website goes beyond aesthetics. It incorporates elements of user experience, functionality, and search engine optimization (SEO), all of which contribute to increased visibility and user engagement. This means your website isn't just a digital brochure, but a dynamic platform that can attract, engage, and convert visitors into customers.
Moreover, a robust and professional website lends credibility to your business, helping to build trust with potential customers. Redfox Visual emphasizes creating beautiful, functional, and conversion-ready websites that not only look great but also perform exceptionally in meeting business goals.
As Redfox Visual aptly puts it, your website is the foundation of all your marketing efforts. A well-developed website allows you to build sales and marketing funnels, increase your rankings in search engine results pages, and create landing pages for Pay-Per-Click (PPC) ad campaigns.
In conclusion, while the upfront cost of professional web design services may seem high, the long-term benefits they provide make them a worthwhile investment for businesses aiming for growth. In the next section, we'll shine a spotlight on some of Boise's top web design companies.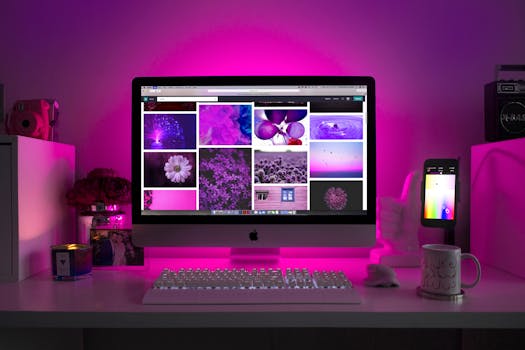 Spotlight on Boise's Top Web Design Companies
The digital landscape in Boise is teeming with talent, and among the diverse array of web design companies, certain names stand out. These firms have consistently demonstrated their commitment to delivering high-quality, innovative web solutions that propel businesses forward. Let's take a closer look at two of them: Redfox Visual and Thrive Web Designs.
Redfox Visual: A Blend of Creativity and Marketing Expertise
Redfox Visual is not just a web design company; they are a powerhouse of creative energy and digital marketing acumen. Their mission is encapsulated in their tagline: "Better Websites. Period." This company understands the importance of having a website that doesn't just look good, but delivers results. Their holistic approach to web design combines unparalleled aesthetics with performance-centered functionality.
Redfox Visual engages in an end-to-end client experience, working closely with businesses to understand their goals and align them with their brand identity and messaging. This results in a stunning, search-optimized website ready to convert visitors into customers. Some of their clients include notable brands such as ShadeWorks, Amalgamated Sugar, and BME Fire, all of whom have praised Redfox Visual for their excellent work, professionalism, and ability to meet deadlines.
Thrive Web Designs: Prioritizing Customer Service and Quality Control
Another noteworthy name in the Boise web design scene is Thrive Web Designs. This firm is built on the belief that clients come first, and their client testimonials reflect this dedication to customer service. Thrive Web Designs offers professional custom website design, web programming, search engine optimization, content marketing, logo design, and more.
Thrive Web Designs takes quality control seriously and has an unwavering commitment to ensure that clients get the best value for their investment. They also pride themselves on their quick response times, providing clients with great communication and immediate assistance when needed.
Other Noteworthy Web Design Companies in Boise
While Redfox Visual and Thrive Web Designs are two of the heavy hitters in Boise's web design industry, other companies are also making waves. These firms offer a wide range of services, including SEO, digital marketing, and custom coding, providing businesses with a variety of options to meet their unique needs. In a rapidly evolving digital economy, Boise's web design companies are indeed revolutionizing online presence.
In the next section, we'll discuss how to choose the right web design company in Boise, so stay tuned.
How to Choose the Right Web Design Company in Boise
With a plethora of web design companies in Boise, choosing the right one can feel like finding a needle in a haystack. However, by focusing on key factors such as portfolio, expertise, and client testimonials, you can streamline your decision-making process.
Factors to Consider When Hiring a Web Design Company
The portfolio and past work of a web design company give a glimpse into their design aesthetics, functionality, and overall user experience. It's important to review their website and examine the projects they have completed in the past. Does their work align with your vision? If yes, they might be a good fit.
Another critical factor is the company's expertise and specialties. Do they have experience delivering projects similar to yours? Do they have the technical know-how and skills required to meet your specific needs? For instance, if you need e-commerce capabilities or integration with a content management system, make sure the company has the necessary expertise.
The Role of Reviews and Portfolios in Your Decision
Client reviews and testimonials play a pivotal role in evaluating a web design company's capabilities and customer satisfaction. Look for reviews that highlight the company's communication, responsiveness, and ability to meet project deadlines. It's also a good idea to reach out to past clients directly to gain insights into the company's professionalism, reliability, and customer service.
Another critical element in your decision-making process is the web design company's approach to search engine optimization (SEO). A well-optimized website can significantly impact your online visibility and organic traffic, so it's crucial to ask about their strategies for on-page optimization, keyword research, and content structure.
Lastly, a web design company's approach to collaboration and communication can make or break your experience. A company that values your input and takes the time to understand your business goals will be more likely to create a website that truly represents your brand.
By considering these factors, you can ensure that the web design company you choose will not only deliver a visually appealing and functional website but also contribute to your overall online presence and business growth. In the next section, we will delve into the impact of Boise's web design companies on local businesses.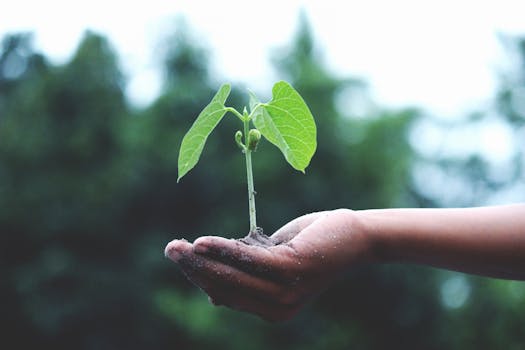 The Impact of Boise's Web Design Companies on Local Businesses
Boise's web design companies have ushered in a new era of digital transformation for local businesses, significantly enhancing their online presence and customer experience. Their expertise in creating intuitive and visually appealing websites has helped businesses reach a wider audience, increase customer engagement, and ultimately drive higher sales and revenue. Let's delve deeper into some of the successful web design projects in Boise and the future trends in web design that businesses should watch out for.
Case Studies of Successful Web Design Projects in Boise
The impact of Boise's web design companies can be best illustrated through their successful projects. Redfox Visual and Thrive Web Designs, two of the top web design companies in Boise, have created a myriad of successful websites that have revolutionized the online presence of local businesses.
Redfox Visual, for instance, has been instrumental in creating visually stunning and user-friendly websites for various industries. They've worked with both small local businesses and larger corporations, delivering websites that not only look great, but also drive conversions and improve search engine rankings.
Thrive Web Designs, on the other hand, has a reputation for prioritizing customer service and quality control. Their client testimonials highlight their dedication to meeting project deadlines and their ability to exceed customer expectations. Thrive's clients have praised them for their responsiveness, professionalism, and technical expertise.
The Future of Web Design in Boise: Trends to Watch
Boise's web design industry is continually evolving, with new trends emerging that aim to improve user experience and help businesses stand out in the digital landscape. Among these trends, the following are worth noting:
Mobile Optimization: As more users access websites from their mobile devices, ensuring that your website is mobile-friendly is more crucial than ever. Web design companies in Boise have a deep understanding of responsive design, ensuring that your website looks and functions well on all device types.
User Experience (UX) and Conversion Optimization: Web design companies are increasingly focusing on creating websites that guide users towards desired goals. This involves understanding user behavior and incorporating design elements that encourage action.
Search Engine Optimization (SEO): A well-optimized website significantly impacts your online visibility and organic traffic. Boise's web design companies are well-versed in on-page optimization, keyword research, and content structure to ensure your website ranks higher in search engine results.
Website Accessibility: Web design companies in Boise are prioritizing ADA compliance, ensuring websites are accessible to all users, including those with disabilities. This not only enhances the user experience but also helps businesses avoid potential legal issues related to accessibility.
As Boise's digital economy continues to grow, local businesses can expect web design companies to stay ahead of these trends, continually revolutionizing their online presence.
Conclusion: The Role of Web Design in Revolutionizing Boise's Online Presence
The digital landscape is evolving rapidly, and Boise's web design companies are leading the charge, sculpting the city's online presence to match its vibrant and thriving business scene. In the hands of skilled and dedicated teams like those at Redfox Visual and Thrive Web Designs, web design goes beyond aesthetics. It becomes a strategic tool that businesses leverage to connect with their target audience, convey their brand's story, and ultimately, drive growth.
The transformative power of web design is evident in the numerous success stories sprouting from Boise. Whether it's a local restaurant that has soared in popularity thanks to a captivating website, or a multinational corporation that has strengthened its online footprint through a meticulously designed site, the impact is undeniable. These companies have realized that investing in high-quality web design is not a luxury but a necessity in today's digital-first world.
In a nutshell, Boise's web design companies are not merely service providers. They are partners in progress, aiding businesses in their journey towards digital excellence. They are the architects of the city's digital skyline, using their expertise to build websites that are not only visually stunning but also SEO-friendly, user-centric, and equipped to deliver results.
As we look towards the future, we can expect these design companies to continue pushing boundaries, harnessing the latest technologies and trends to further enhance Boise's online presence. They will undoubtedly continue to play a crucial role in shaping the city's digital narrative, driving innovation, and setting new benchmarks in web design.
In conclusion, the role of web design in revolutionizing Boise's online presence cannot be overstated. It's a testament to the power of design and its ability to transform businesses and foster a more connected, digitally advanced community.