Introduction: The Power of Digital Marketing in Today's Business Landscape
In the ever-evolving digital landscape, successful businesses are those who can adapt and capitalize on the opportunities that digital marketing presents. With the seismic shift from traditional marketing to digital strategies, companies must move past the confines of old-school marketing and embrace the boundless potential of the internet. This is where an internet marketing agency in Boise, Idaho, like Redfox Visual, can be your secret weapon for online success.
With an overwhelming 34% of businesses expressing their desire to adopt digital transformation by the end of 2021, the race to the top of the digital marketing world is faster than ever. As consumers spend more time online, businesses are tasked with the challenge of capturing this attention and turning it into profitable engagement. This is where the power of digital marketing becomes undeniable.
Digital marketing offers a multitude of benefits, from the ability to keep up with ever-changing customer behavior and preferences, to reaching the right people at the right time and in the right place. It gives even the smallest of businesses a fighting chance against the industry giants, with its cost-effective strategies and easily measurable results. Moreover, it allows businesses to build personalized experiences, a crucial factor in today's customer-centric market.
However, navigating the digital world and cutting through the noise to achieve your revenue goals can be daunting. It requires in-depth knowledge, strategic planning, and consistent execution. This is why many businesses turn to trusted internet marketing agencies, like Redfox Visual, to unleash the power of digital marketing for their business.
Welcome to the age of digital marketing, where the internet is your arena, and Redfox Visual is your secret to online success.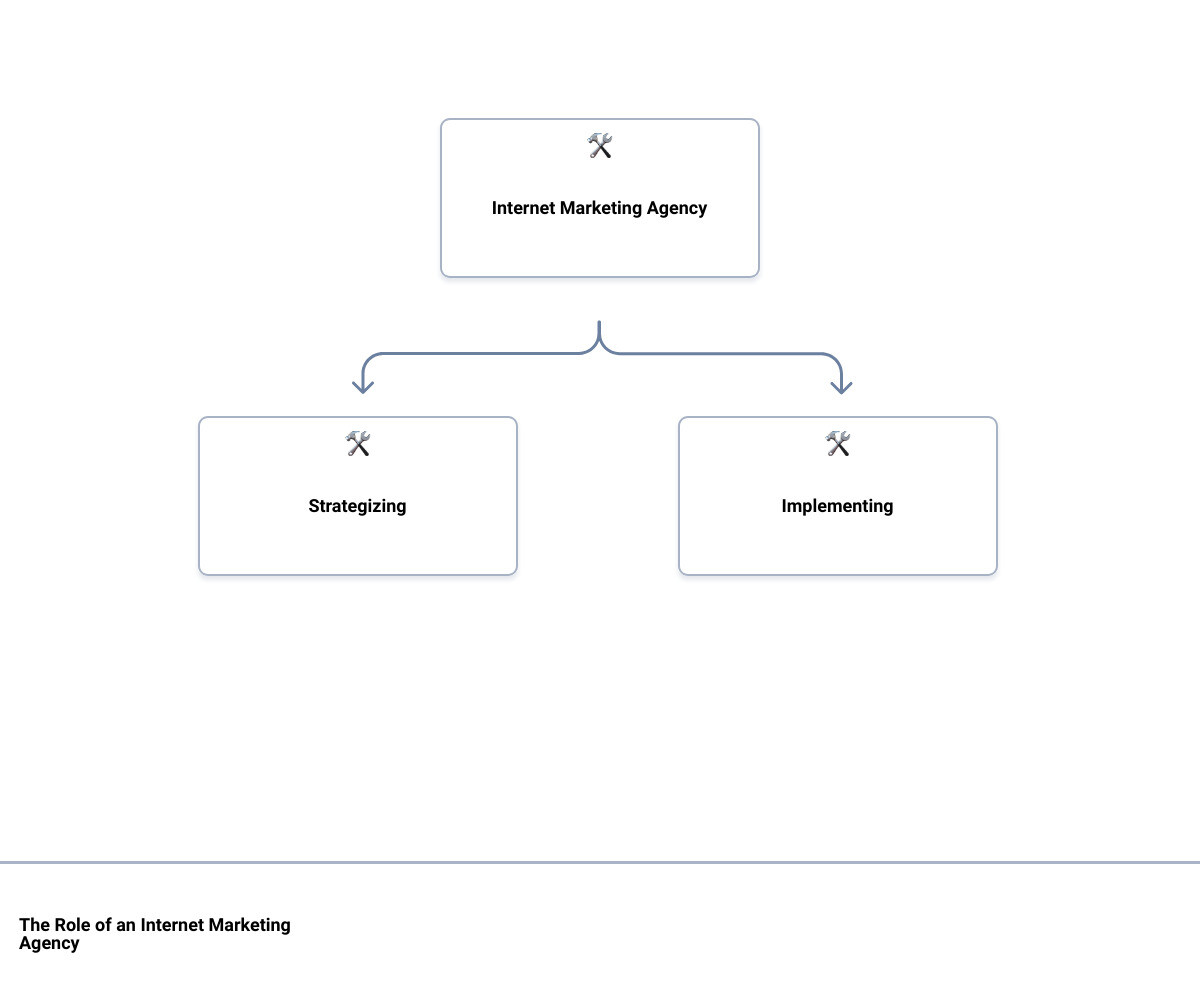 Understanding the Role of an Internet Marketing Agency
What is an Internet Marketing Agency?
In this digital age, businesses can no longer rely solely on traditional marketing strategies. Welcome to the world of Internet marketing, a realm where a business's success relies heavily on its online presence. An Internet marketing agency, like Redfox Visual, is a company that businesses employ to manage their digital marketing activities. These may encompass a wide range of tasks, such as designing a social media strategy, optimizing web pages and content for SEO, and managing online campaigns to help brands connect with their target audience.
The role of an Internet marketing agency is multi-faceted. From conducting SEO research to understand what keywords and topics resonate with a brand's audience to planning marketing materials and creating engaging content, these agencies harness the power of the digital world to boost a brand's online visibility. They are well-versed in using tools like SEO, social media, email marketing, and pay-per-click advertising to speak directly to consumers and place a company's message right where it needs to be – in front of potential customers.
Why Businesses Need an Internet Marketing Agency
In the ever-changing world of digital marketing, businesses need to stay relevant. The marketing industry has undergone a rapid transformation due to technological advancements, leaving many businesses grappling with the need to establish a solid presence across various digital channels. This is where an Internet marketing agency steps in, helping businesses not only survive but thrive in this digital revolution.
A competent Internet marketing agency, like Redfox Visual, is always up-to-date with the latest trends and understands the intricacies of the industry. They can build future-proof growth systems and keep your business at the forefront of industry changes, such as Google's third-party cookie phaseout.
Moreover, hiring such an agency allows businesses to unlock the full force of digital marketing at a cost-effective rate. Instead of spending thousands of dollars building an in-house marketing team, businesses can leverage the expertise and resources of a digital marketing agency to reach their marketing goals. This enables businesses to focus on their core competencies and growth-related activities, leaving the complexities of digital marketing to the experts.
Additionally, an Internet marketing agency brings immense value in terms of the technology stack they offer. They have access to premium tools and platforms that can significantly enhance a business's digital marketing efforts, making them an invaluable partner in a business's journey to online success.
In the competitive business landscape of today, having an adept Internet marketing agency by your side is not just a luxury, but a necessity. They are the navigators guiding businesses through the complex waters of digital marketing, ensuring a safe and successful journey to growth and profitability.
The Cost of Hiring an Internet Marketing Agency: Is It Worth It?
Navigating the costs associated with hiring an Internet marketing agency can seem daunting. However, when viewed as an investment in your business's growth and success, the potential return on this investment quickly becomes clear.
How Much Does an Online Marketing Agency Cost?
When it comes to the cost of hiring a digital marketing agency, there is a considerable range. On average, it can be anywhere from $900 to an upwards of $20,000 per month. The cost depends on various factors such as the size of your business, the scope of the marketing services needed, and the expertise level of the agency. It's important to understand what you're getting for your investment, and this is where the value of hiring a digital marketing agency comes into play.
The Value of Investing in a Digital Marketing Agency
Digital marketing agencies bring a wealth of knowledge and experience to the table. They offer a team of specialists in various fields such as web design, SEO, social media marketing, and content creation, all working together to create and implement a cohesive marketing strategy tailored to your business needs.
Investing in a digital marketing agency can free up your team's time to focus on other vital aspects of your business, while the agency handles your online presence. Consider the average salary of marketing specialists, which is around $90,000. When you compare this to the cost of hiring an agency, the difference is substantial. Not only are you saving on the salaries, benefits, and taxes associated with hiring in-house specialists, but you're also getting a team of experts at a comparatively lower budget.
Moreover, a digital marketing agency like Redfox Visual in Boise, Idaho, has access to premium marketing tools that can be quite expensive for individual businesses to subscribe to. By hiring an agency, you won't have to spend a dime on your marketing tech stack.
So, is it worth it to hire a digital marketing agency? Absolutely. The value they bring far exceeds the cost. They provide you with the resources, expertise, and tools necessary to increase your brand's visibility and engagement, ultimately leading to more sales and growth for your business. In an ever-changing digital landscape, having a team of experts dedicated to your online success is priceless.
Redfox Visual: Your Premier Internet Marketing Agency in Boise, Idaho
Who We Are: Introducing Redfox Visual
Embark on a new phase of online success with Redfox Visual, your premier internet marketing agency in Boise, Idaho. Known for delivering exceptional results in the digital world, we're not just any agency – we're a team of web designers, SEO specialists, and video experts who care about your results as much as you do.
With years of experience in the industry, we've served numerous clients and helped them reach their unique business goals. Our portfolio is a testament to our commitment to excellence, featuring some of the most well-known brands in Idaho and beyond. Our diverse clientele ranges from the Idaho Lottery to BME Fire Trucks, each of them having experienced firsthand the transformative power of effective digital marketing.
Our Unique Selling Proposition: Quality Results at Reasonable Prices
Redfox Visual isn't your ordinary digital marketing agency. We pride ourselves on our unique selling proposition – delivering quality results at reasonable prices. Where others see a service contract, we see a partnership. We go beyond being mere service providers; we aim to become a long-lasting partner and an extension of your team, working hand-in-hand to achieve your objectives.
We believe in better work that leads to better results. Our team infuses every project with a perfect blend of quality and style, ensuring your brand reaches its fullest potential. Whether we're crafting stunning websites, devising impactful SEO strategies, or executing dynamic video marketing campaigns, we ensure that your brand stands out in the digital realm.
Most importantly, we genuinely care about your success. We're not just about achieving short-term goals – we're here for the long haul. We work tirelessly to deliver strategies that not only meet but exceed your expectations, driving remarkable business growth.
Choosing Redfox Visual means choosing a dedicated, results-driven partnership that propels your business to new heights. Together, let's unleash the power of internet marketing and make your online success a reality.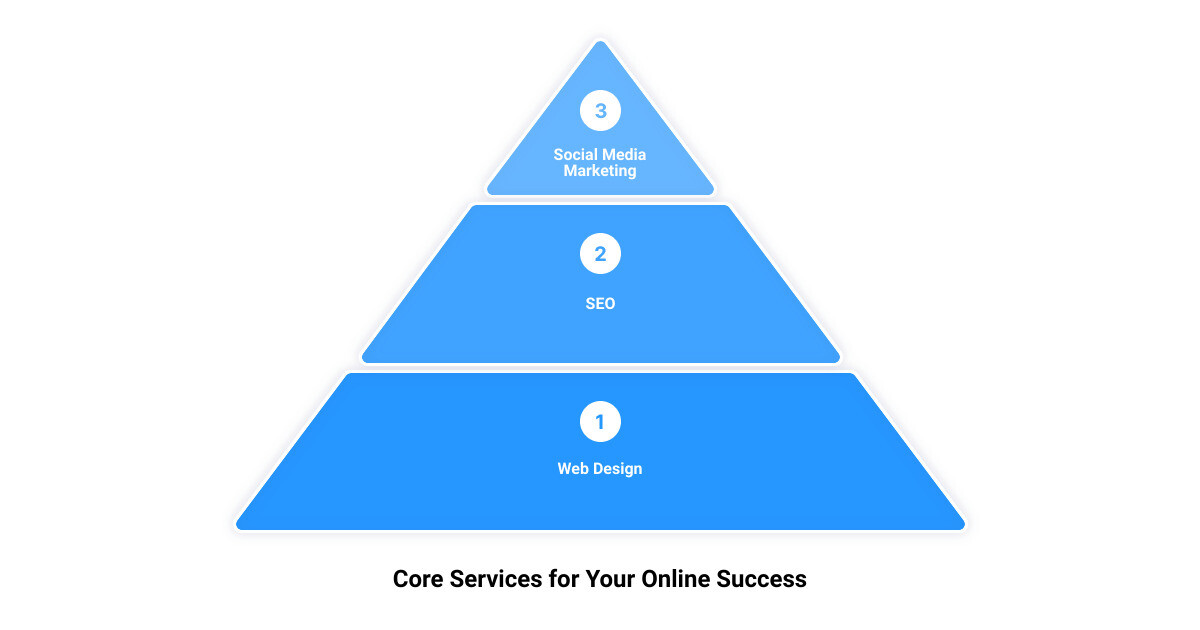 Our Core Services: Unleashing Your Online Success
To help you navigate the digital world and cut through the noise, we offer comprehensive solutions for your online marketing needs. From innovative web design to strategic SEO, engaging video production, and impactful social media marketing, our suite of services is designed to bring you closer to your revenue goals.
Web Design: Creating a Strong Online Presence
Your website is more than just a digital address—it's a representation of your brand in the online world. As such, it needs to be visually appealing, user-friendly, and optimized for conversions. Our web design and development services at Redfox Visual are centered on creating a strong online presence for your business. We craft your website with your unique brand identity and business goals in mind, ensuring that every page speaks volumes about your value proposition.
SEO: Boosting Your Visibility on Search Engines
Visibility is key in the digital landscape. Our SEO services help your business stand out from the crowd in the bustling City of Trees. We leverage time-tested strategies and the latest industry trends to boost your rankings on search engines, making it easier for potential customers to find you. With our expertise, we drive high-quality traffic to your site, increasing the chances of conversions and revenue growth.
Video Production: Engaging Your Audience Visually
In today's fast-paced digital era, capturing your audience's attention is crucial. Our video production services offer a compelling way to share your brand story, showcase your products or services, and engage your audience visually. From concept creation to production and post-production, we handle every aspect of the process, delivering high-quality videos that resonate with your audience and reinforce your brand message.
Social Media Marketing: Connecting with Your Customers
Social media has become an integral part of many people's daily lives, making it a powerful platform for businesses to connect with their customers. Our social media marketing services focus on building and nurturing relationships with your audience across various social channels. We create engaging content, manage your social media profiles, and execute strategic campaigns to increase brand awareness, foster community engagement, and drive more traffic to your site.
At Redfox Visual, we understand that each business is unique. That's why we offer tailored solutions designed to address your specific needs and help you achieve your online success. Whether you're looking to build a new website, improve your search engine rankings, create engaging video content, or boost your social media presence, we have the expertise and tools to make it happen.
Why Redfox Visual is the Best Choice for Your Business
In the bustling realm of digital marketing, choosing the right agency can make or break your success. Redfox Visual stands as the premier choice for businesses in Boise, Idaho, and beyond. Here's why:
Our Team: Seasoned Marketing and Creative Professionals
At the core of Redfox Visual is a team of seasoned marketing and creative professionals. Our experts are proficient in a wide range of digital marketing disciplines, from web design and SEO to video production and social media marketing. We harness our collective skills and knowledge to deliver top-notch results, ensuring your brand benefits from a holistic approach to digital marketing. Each project we undertake is infused with a perfect blend of quality and style, propelling your brand to reach its fullest potential.
Our Approach: Collaborative, Data-Driven, and Results-Oriented
We don't believe in one-size-fits-all solutions. Our approach to digital marketing is collaborative, data-driven, and results-oriented. We listen carefully to your needs, understand your business goals, and design a customized marketing strategy that aligns with your objectives. Harnessing the power of data, we monitor the performance of our strategies, adjusting them as necessary to ensure optimal results. Our focus is not just on achieving short-term success, but on driving long-term, sustainable growth for your business.
Our Commitment: Long-Lasting Partnerships and Quality Results
Redfox Visual is not your typical marketing agency. We are committed to building long-lasting partnerships with our clients, going beyond the traditional client-service provider relationship. We genuinely care about your success and strive to become an extension of your team, working hand-in-hand to achieve your objectives. More than just delivering quality results, we aim to exceed your expectations, offering unparalleled customer service and unwavering dedication to your success. As stated on our website, "You've never had an agency care about your results as much as we do."
Choosing Redfox Visual as your marketing agency means entrusting your business's digital success to a team that not only understands the intricacies of the digital landscape, but also knows how to navigate it tactfully to drive tangible results. From boosting your website's SEO to designing engaging video content, we are committed to amplifying your brand's online presence and driving your revenue growth. So, make the right choice. Choose Redfox Visual, and let's unlock your online success together.
Conclusion: Your Success is Our Success
At Redfox Visual, we believe that your success is our success. As your trusted internet marketing agency in Boise, Idaho, we don't just aim to deliver services – we strive to build a lasting partnership that nurtures your brand's growth. We are not simply service providers, but an extension of your team, working tirelessly to help your brand reach its fullest potential.
We are more than just a team of experts offering web design, SEO, video production, and social media marketing. We are a collective of dedicated professionals who take your growth personally. Leveraging the power of digital marketing, we not only bring your brand to the forefront of your industry but also ensure that it stays there.
Your brand's online presence is not just about being seen. It's about resonating with your target audience, creating connections, and fostering loyalty. With our data-driven approach, we make your brand memorable and distinct, setting you apart from your competitors and driving your business to new heights.
Remember, you already have what it takes to be great. Allow us to help you unlock your revenue goals and propel your business further. Choose Redfox Visual as your partner, and together, we will turn your vision into a reality.
In the fast-paced digital world, your brand deserves more than just average. It deserves Redfox Visual. Let's get to work and unleash your online success.